The venue
The University of the West of England (UWE Bristol) will host the conference at their Frenchay Campus in North Bristol. UWE Bristol is home to 30000 students and more than 3500 members of staff.
Access to the conference venue
If you are travelling to Frenchay campus by bus or taxi you will be dropped off at the UWE bus station. This is about 300 meters from the entrance to Q Block (see local maps available on campus). The registration room is the first room on the left as you enter the building, 2Q48. You will be given everything that you need there.
Campus map
The map shows the walking path from the UWE bus stop to the conference building (Q Block). Please note that North points to the right in the map.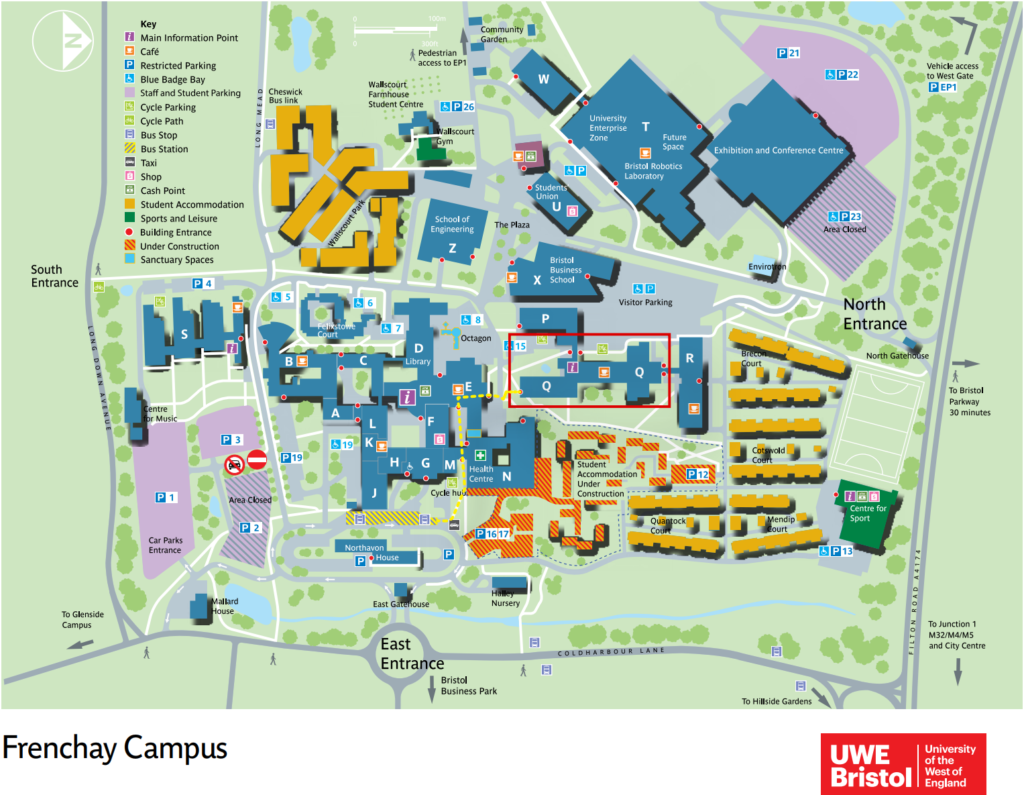 The UWE campus
Frenchay campus is the biggest of its five campuses, located in various sites across Bristol. This is also the basis for the renowned Bristol Robotics Laboratory, a joint research facility with Bristol University. The campus has state-of-the-art teaching facilities and the conference is going to use the very best of these.